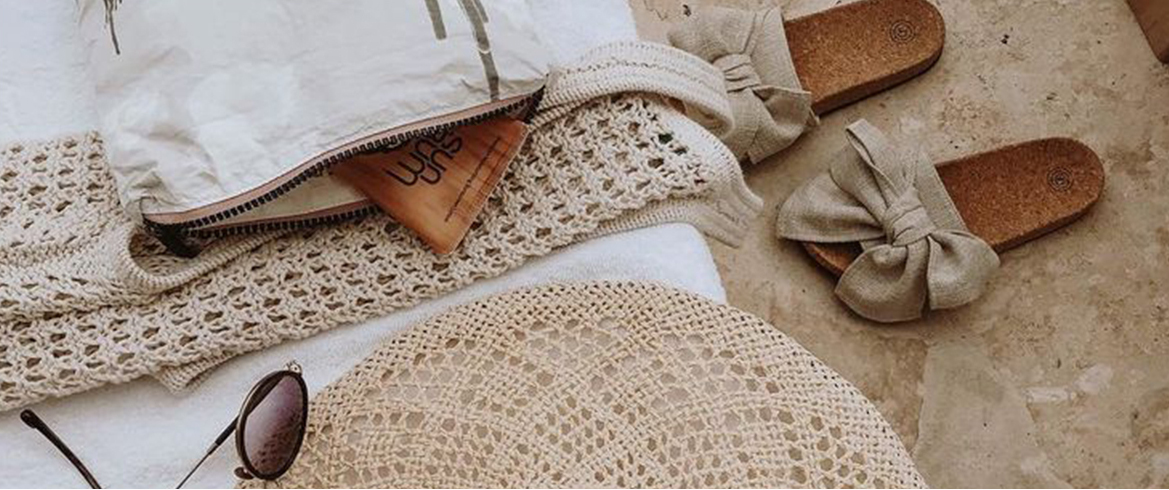 With the holiday season about to begin, most of us are heading for some relaxing getaway, with the sea, the sun and the sand in the nearest perspective. Suitcases in readiness, we are wondering which summer classics to include in our luggage. Some of us will refer to their favorite holiday classics like floaty beach dresses, colorful pareos and white coverups – or maybe denim shorts, boyfriend tank tops or a souvenir t-shirt brought from a distant voyage. Others will spend countless hours rethinking their packing strategies. For those in despair, a question arises: is there a complete guide to the beach style? What are the musts, the options and the extras? Challenge accepted, we hereby attempt at providing a selective list of unmistakeable choices to feel good and look fabulous at the beach.
Denim Shorts
The unbeatable classic – buy a new pair or hunt for your old ones in the depths of your closet. Perfectly versatile, they go with almost every top option ( and yes, plenty of shoe type as well). By the sea however, try a few verified options. A concert t-shirt and a pair of Converse or a loose tank top with a worn out trilby on top and flipflops on your feet for a perfectly casual laid-back look. Deceivingly unconcerned while in fact meticulously planned to radiate some vacation nonchalance.
If you aim for something more chic, think a crispy white shirt and a white straw fedora. Sensational and simple.
Finally, probably the most obvious combination while at the beach – wear the shorts with a bikini top and a kimono thrown over. Colours and style combinations leave you with countless choices.

Stripes
Probably one of the most explored maritime motifs. Navy, beige, coral – you name it. Striped cotton tees, linen shirts and baggy pants ( consider rolling up the trouser legs). Narrow or wide, preferably vertical – yes, it will tone you optically and admittedly that way is the only sensible one to wear stripes. Yet another rule – just one striped item of your attire is enough. Leave the rest plain, choose the colour that compliments your beauty the most and head to the beach.

White Crochet
All white everything! Is there any other colour that will boost your golden tan any better than white? A few seasons back saw the return of the hippie crochet and it has become a favourite ever since. Choose among innocent sleeveless tops combining lace and frills, loose cardi-style cover-ups with macrame trims. For a rock-and-roll chic think a gauze wide-sleeves mini dress finished with crocheted lace trim and defined at waist with a silver-buckle black leather belt. Convey a romantic mood with a full-length crochet kimono or dress. Last but not least, choose a minimum option – a crochet bustier, in white or any bright colour that fits you best.

A Wrap-Around Maxi Skirt
Somewhere in between a skirt or a pareo, this patterned bright colorful gypsy style bottom option will easily transfer you from the beach to a lazy walk to an evening get-together with friends. Finished with a massive frill at the bottom, tied with a wrap-around belt or easily slipped on with a waist elastic, this simple yet effective design will work perfectly in place with bikini top or a tank. Consider this style as a combo option, with matching micro top or a bustier.

Head Protection or Style Perfection
A day in full sunlight calls for head pieces – a necessity for some or simply yet another form of accessorizing for others. Here undoubtedly hats play the leading role: classic white straw fedoras with black ribbon, small trilbies, wide brim straw hats among which comes the star of the last few seasons – a large brim floppy hat with embroidered motto of the holiday maker. Wild spirits will go for a straw western cowgirl hat. Turbans, so popular back in the 1960s, mark a great come back either as ready-made constructions or self-tied silk scarfs. For those looking for a head embellishment rather than real protection, a colorful silk twilly acting as a headband will be just fine.

Accessorize, Accessorize!
No other bag is better suited for the beach than a woven straw tote. Embellished with wool pompoms, sequin patches, tassels, beads or whatever stirs the designer's imagination, these easy laid-back creations will carry you through the entire season, whether at the beach, in the city jungle or while doing errands every day.
A recent addition to the holiday style bag range is the Wayuu Bag – an artisan crocheted wool satchel originally handmade in Colombia, tied with a tassel-finished braided string. Bright colour combinations and traditional patterns guarantee an ultimate sassy look with a hint of rebellious hippie note.
What better to shade your glance than a pair of oversized mirrored sunglasses? An epitome of posh elegance in the aviator style or plastic-framed sports surfer style to suit your beach attire. For those following trends, the ultra-fashionable blogger-style Ray Ban Round model in bottle green with gold-tone brims will make a good choice.
Don't forget your jewelry! This season continues with shell-embellished wrist and ankle bracelets and chokers. String and beaded bracelets worn with excess, on the other hand, will never go out of fashion. The more – colours and styles – the better.
Finally, looking down on your feet, there is little doubt as to what to put on them – flip flops or mules seem to be the best choice. The preferred brands are Havaianas for sandy beaches or Hermes Oran sandals for sleek resorts.
Find your inspiration and cherish the holiday season in your preferred style.
Suzana Perrez adds yet another style staple to holiday fashion – the beach kimono with its signature sequin patch and bespoke printed fabrics. Available in bright colour palette – the Suzana's Print collection adds a splurge of fabulous hues to celebrate sunny days in relaxing surroundings or in White and Black range to match the monochrome solid tints preferred by lovers of a classic black or white beach costumes.
Enjoy the holiday season with Suzana Perrez – the designs that emanate the spirit of endless summer.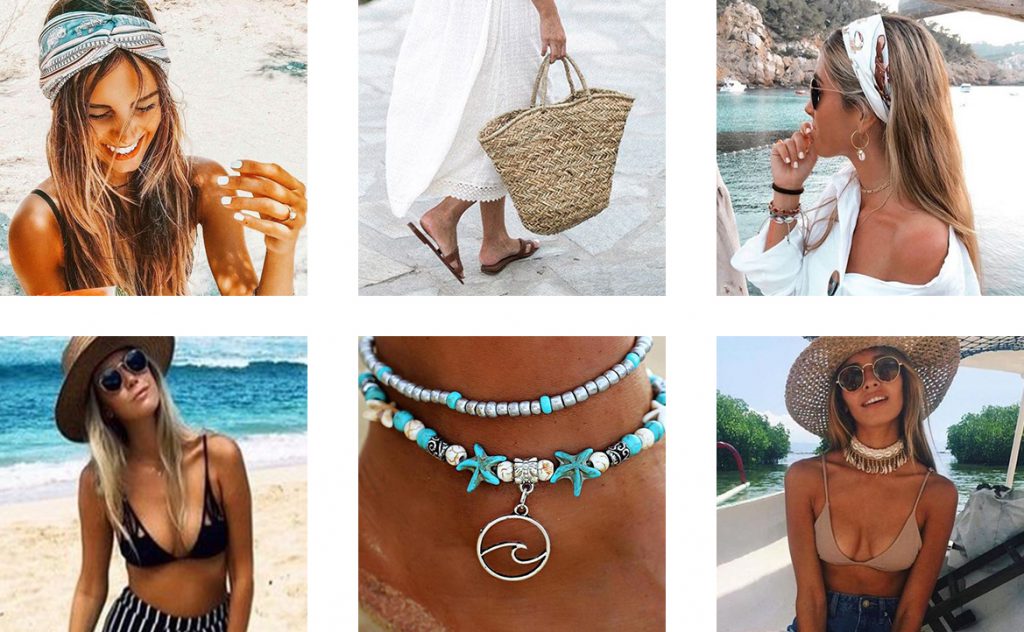 SHOP HERE: