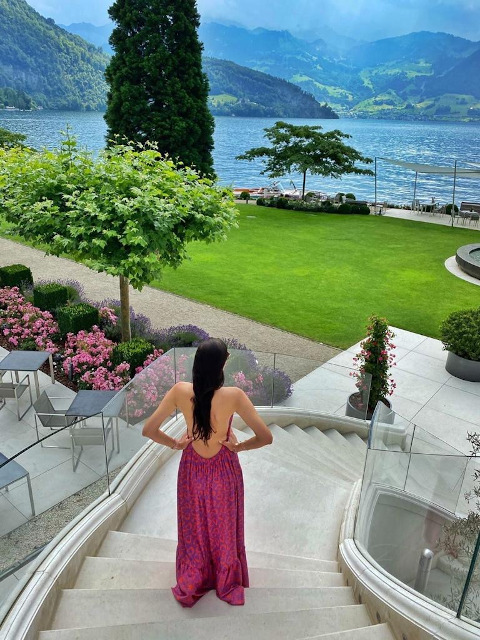 Christmas is almost here and gift-giving season manifests itself in shop windows decorations, abundant Christmas trees in shopping galleries and the smell of gingerbreads welcoming shoppers in malls. And that inevitably means the time is right to start thinking about Christmas gifts for your beloved ones.
Buying Christmas gifts – which type of buyer are you?
There are at least three types of people when it comes to planning Christmas gifts shopping. Number one – the meticulous planner – makes notes about the perfect gift for each family member and her dear friends as early as, say, October. The meticulous planner surfs over the internet and accurately ticks off subsequent positions from the Christmas list. Her gifts are ready wrapped up as early as the end of November.
Type two is a lucky person who effortlessly walks into a department store and without hesitation picks the next best object from a shelf – and in fact her choices match the receivers of her gifts perfectly.
Finally, there is quite a crowd who leave the Christmas gifts shopping until the very last moment. With no time left to hope for internet orders to arrive on time, they fall prey to pre-Christmas rush hour and shop hastily in overcrowded shopping centres. They may still pick fabulous gifts and make it to the gift-wrapping stations before the closing hour. If fact, some of them even like it better this way 🙂
A perfect Christmas gift
Whichever type you represent, hopefully your modus operandi serves you right. If not, the above brief description could serve as a wake-up call, if you are the third type. Suzana Perrez divine kimonos and seducing maxi dresses make adorable Christmas gifts. Our bespoke fabrics craftfully made into alluring designs, in vivid colours and splendid additions in the shape of silky tassels and shiny sequin patches, represent a fabulous design and graceful objects of desire.
Buy a present that will make you feel great
Looking for a gift to spoil your dearest self? Why not indulge yourself and buy something beautiful, something fashionable, something that will last… Suzana Perrez kimonos and maxi dresses will compliment you on your exotic holiday and make a fabulous homewear while you are not travelling. The shiny silky fabric is a pleasure to wear. Delivered in several colours to match any type of beauty, whether blond or dark-haired, tanned or fair complexion, tall or short – our designs will make you look stunning wherever you choose to wear them. On the beach, around a resort or at home, Suzana Perrez kimonos work their magic and make you feel and look fabulous.